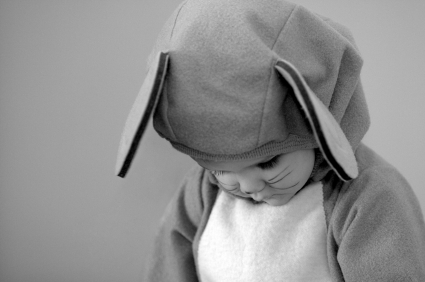 If you're still eating genetically modified (GM) soybeans and you plan on having kids, a Brazilian study may make you think again about what you put in your mouth. Female rats fed GM soy for 15 months showed significant changes in their uterus and reproductive cycle, compared to rats fed organic soy or those raised without soy. Published in The Anatomical Record in 2009, this finding adds to the mounting body of evidence suggesting that GM foods contribute to reproductive disorders (see summary at end).
Unlike women whose menstrual cycle starts automatically at puberty, female rats need to be "inspired." Their (estrous) cycle conveniently kicks in only after being introduced to male rats. Since no males were present in this study, the females fed organic soy or no soy were appropriately untriggered (diestrus). For some odd reason, however, those fed GM soy appeared to have their ovulation cycle in full gear.
Although the researchers did not perform a check on the estrous cycle directly, their microscopic analysis of ovaries and uterus tissue showed that the hormone-induced changes (i.e. early ovulation and formation of corpus luteum) were well underway. In addition, the lining of the uterus (endometriim) had more cells than normal and the glands were dilated. In simpler terms, according to senior UK pathologist Stanley Ewen, something in the GM soy diet was "wrecking the ovary and endometrium" of the rats.
… Read More Genetically Modified Soy Diets Lead to Ovary and Uterus Changes in Rats